WE ROCK USA - EVENT #1
Perris Raceway, CA
2nd Place Finish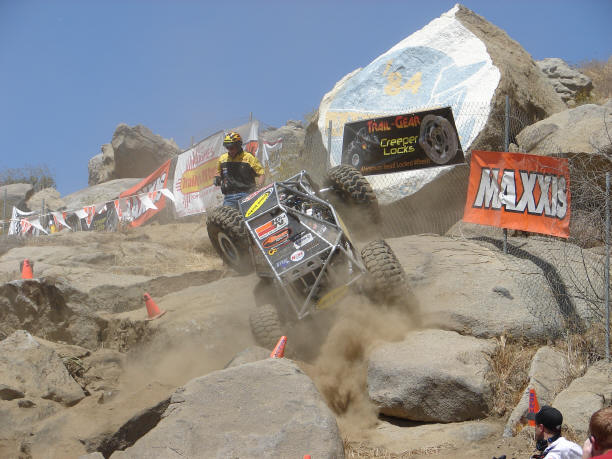 HOT, HOT, HOT! That sums up this past weekends event at the Perris Raceway. The overall spectator turn out was great and even better with the familiar faces!
Lil' Rich designed some tough courses along the hillside at the racetrack. They made for some nasty rolls and carnage for a lot of competitors. The silt dirt to rock makes for very difficult climbs and without good traction you are sunk. Our BF Goodrich Tires kept us grounded and atop the rocks the entire weekend.
After completing two tough courses it was time for A4 which had an insane drop off… as I always say pictures and video do not do it justice! If you didn't see it live you can't even begin to imagine how insane it was to see Cody sitting on top of this boulder knowing that he was going to drive off of it... and he was doing this on purpose!
What a relief to see him land on all 4 tires. It was a heart stopper for sure! ("Hay bails… we don't need no stinkin' hay bails!") And at the end of Saturday the guys were sitting pretty in 3rd place over all.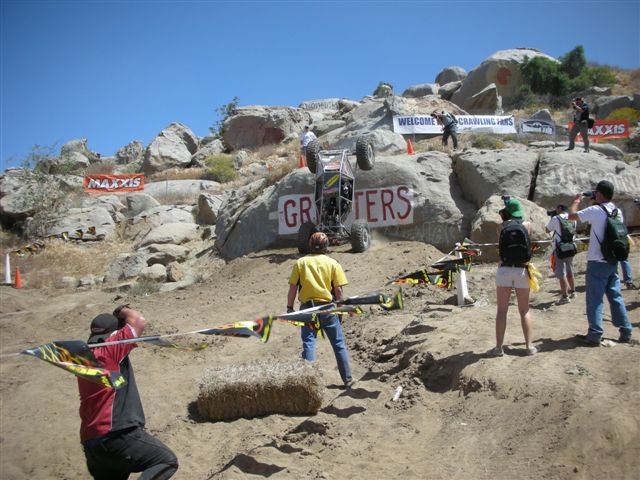 (Thank You Klaus for the Picture)
With Sunday being even hotter and less of a wind to cool them down, Cody and Jim prepared for even tougher courses. The dust seemed to kick up with the slightest spin of the tire. And when you are climbing these kinds of boulders you need to count on your engine running as clean as possible, especially when you need the extra boost to make it to the top. Our engine ran great and we owe it to the winning combination of our custom built CBM motor equipped with K&N Filters.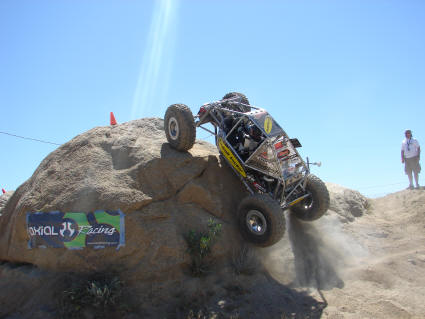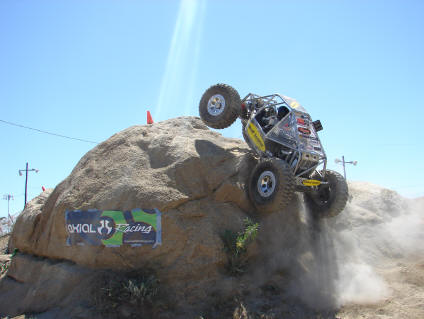 The guys moved into 2nd place after a couple of great runs. But could they catch the leader, Jesse Haines, who was just on fire the entire weekend? The last course before the shootout seemed to seal their fate. 20 seconds left on the clock and under a time crunch Cody mistakenly exited the course through the wrong set of gates. Which only gave the team points for progression gates since the course was not completed in time.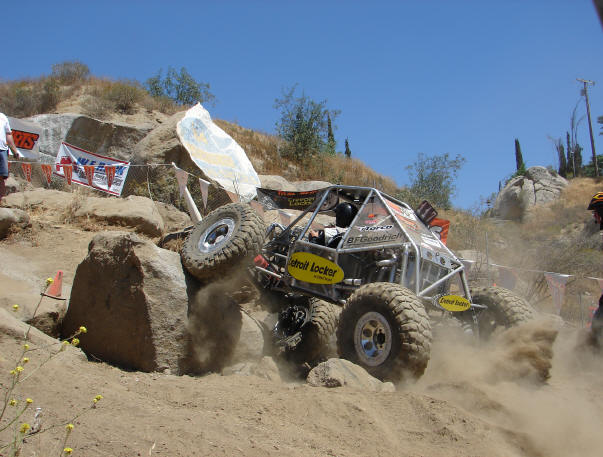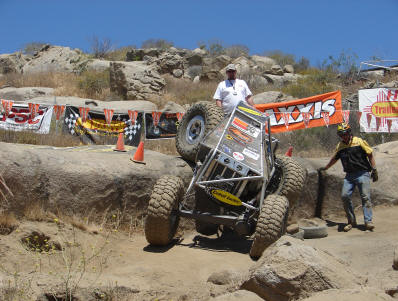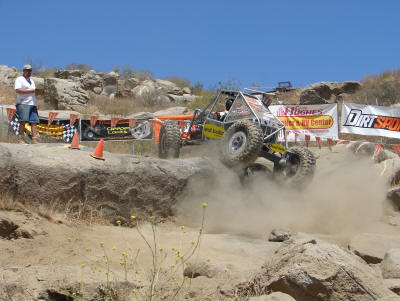 All that mattered now was to complete the shootout with minimal errors to keep their 2nd place status. Only the top 6 competitors of the weekend run in the shootout. The competitor in 6th place runs first and then 5th place and so on. I unfortunately watched the shootout from the trailer and watched the first 4 competitors barely make it through half the course. If they didn't roll over they seemed to exceed their point limit or simply timed out. I knew the pressure was on for Cody and Jim to complete the course. They did what they set out to do and completed the course with minimal errors! Their great run secured our teams 2nd place title, which is a terrific start to the 2008 WE ROCK series!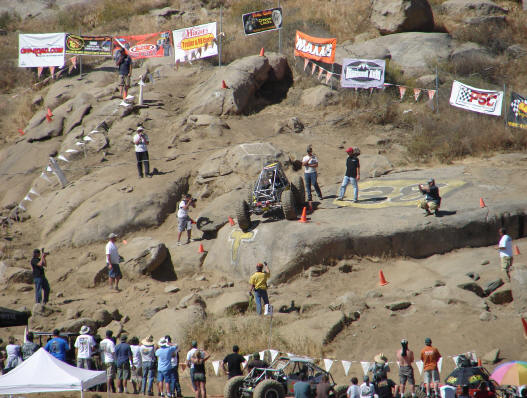 Thank you very much to our family and friends who came out in record numbers to support our team.
Click HERE for our event pictures on Webshots.
Class:

Unlimited

Driver
Rig #
A1
A2
A3
A4
B1
B2
B3
B4
SO

Total

Jesse Haines
199
23
4
2
-17
12
2
2
-3
7
32
Cody Waggoner
117
19
17
10
-11
37
-1
0
-1
26
96
Brent Bradshaw
12
23
1
8
-13
24
28
9
7
38
125
Shannon Campbell
5
30
14
21
0
35
13
-1
9
38
159
Matt Messer
17
20
22
9
-14
39
29
8
20
36
169
Robert McKinney
8
22
0
8
40
39
40
9
13
39
210
Congrats to Jesse for having a great weekend!!!
Lindsay Waggoner
Visit Pirate 4x4 for some awesome event coverage & pictures - Click Here